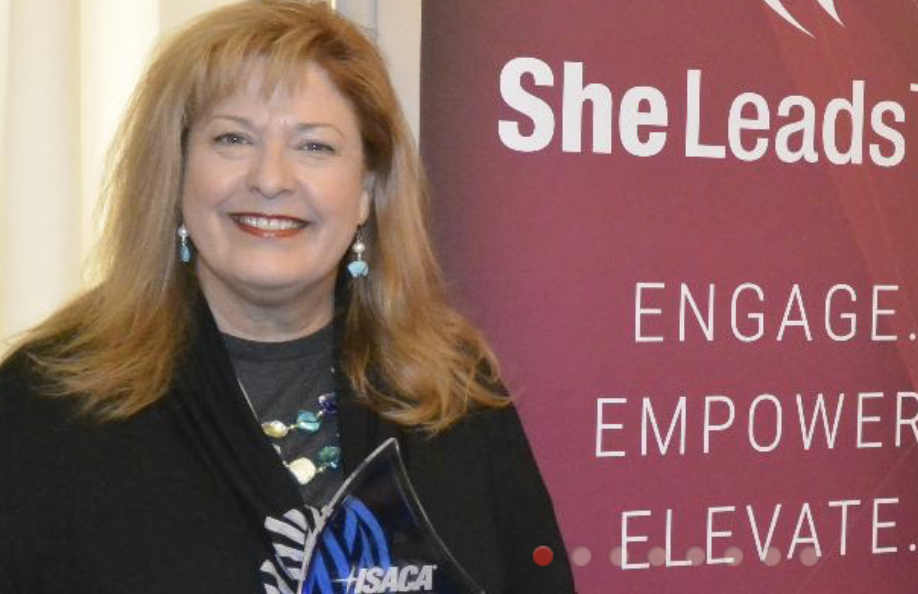 29 Aug

SheLeadsTech™ to Debut At CSX North America

Government, Corporate Leaders to Discuss Capital Area's Appeal for Women in Tech Fields at ISACA Cyber Security Conference

Rolling Meadows, IL, USA (29 August 2017) — Aiming to increase the participation and impact of women in technology leadership and workforce roles, ISACA will launch its SheLeadsTech™ advocacy and program initiatives at CSX 2017 North America, a Cybersecurity Nexus (CSX) conference being held in Washington DC, 2-4 October.

Among SheLeadsTech's initial activities at CSX North America will be "The Benefits of a Diverse Workforce," a panel discussion set for 3 October hosted by Theresa Grafenstine, CISA, CRISC, CGEIT, CGAP, CGMA, CIA, CISSP, CPA; ISACA Board Chair and Inspector General, US House of Representatives. Panel participants at the event, to be held at the Wardman Park Marriott, will include Sarah Abedin, CISA, CGEIT, CRISC; Senior Managing Consultant, IBM Global Business Services, Public Sector, among other business and government leaders.

With support and guidance from the business technology professional community worldwide, ISACA has honed strategy and programming elements to focus on three areas—awareness-building, preparing women for leadership roles through training, and global alliances. Through participation, partnerships, increased presence and programming efforts, SheLeadsTech plans to drive change and to end gender inequality across the technology profession spectrum.

"With the ever-growing technology workforce gap, especially in information and cyber security, and from entry-level to senior executive ranks, the demand for talent, skilled, experienced professionals is critical and clear. Women cannot and should not be left behind," said Jo Stewart-Rattray, CISA, CISM, CRISC, CISM, FACS CP, an ISACA Board Director and chair of the organization's Women's Leadership Council.

"By engaging and supporting growth in the current and future ranks of women technology leaders, they not only will become embedded in every sector of the global tech economy, but will drive it to improved performance, emphasizing innovation and the positive potential of technology," Stewart-Rattray added.

Stewart-Rattray and Tara Wisniewski, ISACA Managing Director, Advocacy and Public Affairs, have long championed women in technology issues at the organization. Other members of the Women's Leadership Council include Abedin, as well as Gail Coury, CISA, CISM, CISO, Oracle Cloud, Tracey Lawrance, CRISC, head of GRC and Resilience, Airservices Australia; Sarah Orton, CISA IT audit director, AstraZeneca; and Shan Senanayake, CISA, information security manager, Ascendant Group Ltd.

In addition to the panel discussion at CSX North America, SheLeadsTech will host networking, program and campaign events at additional ISACA and partner events through the remainder of 2017 and throughout 2018.

To learn more, visit: SheLeadsTech. More information and registration for the CSX 2017 North America Conference is available at: CSX 2017 North America.
About ISACA
ISACA is a global association helping individuals and organizations achieve the positive potential of technology. Today's world is powered by technology, and ISACA equips professionals with the knowledge, credentials, education and community they need to advance their careers and transform their businesses. By leveraging the expertise of its half-million engaged professionals—including its more than 130,000 members—ISACA has helped organizations around the world navigate digital disruption and confidently innovate through technology.
Nearing its 50th year, ISACA offers tools and programs such as the COBIT framework; the CISA, CISM, CGEIT, CRISC and CSXP certifications; and the Cybersecurity Nexus (CSX) to grow and advance knowledge and capabilities in governance, assurance, risk and cyber security. ISACA's subsidiary, the CMMI Institute, enables enterprises to benchmark capabilities and improve performance.
Twitter: https://twitter.com/ISACANews
LinkedIn: https://www.linkedin.com/company/isaca
Facebook: www.facebook.com/ISACAHQ
Instagram: https://www.instagram.com/isacanews/
Article source: ISACA